| | |
| --- | --- |
| | Kerala Wild Life Sanctuaries |
| | |
| --- | --- |
| | Kerala Eco Tourism Projects |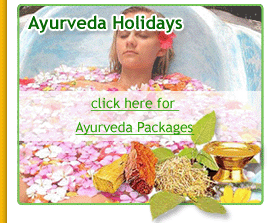 Onam Festival
| | |
| --- | --- |
| The 10 day Onam festival is kerala's most important festival, honouring King Mahabali, a mythological king of ancient Kerala, whose period was reckoned as the golden age in the history of the state. He was the embodiment of virtues, goodness, so was his regime which was marked by equality and harmony among people. | |
| | |
| --- | --- |
| The famous snake boat carnival on the Pampa, held annually at Aranmula on the day of Uthrittathi asterism, in connection with the Onam festival is to commemorate the crossing of the river by Lord Krishna on that day. The deity is supposed to be in all the boats that take part in the carnival and all of them are expected to arrive a t their destination simultaneously. | |
Easter
| | |
| --- | --- |
| Easter is the oldest Christian festival, as old as Christianity itself. The central tenet of Christianity is not the birth of Jesus, but his resurrection. Easter is derived from this paschal mystery and from the events of Good Friday. | |
Thiruvathira Festival
Thiruvathira is celebrated on the asterism Thiruvathira in Dhanu, the fifth month of Malayalese calendar (Kolla Varsham). This corresponds to the month of December-January according to Gregorian calendar.
Thiruvathira is essentially women's festival. Ladies on this day worship Lord Shiva and pray for conjugal harmony and marital bliss. The other very interesting facet of the festival is the enchanting Thiruvathirakkali dance performed by women on this day.

Christmas

The spirit of Christmas is evident in Kerala. Host to Christian missionaries through the centuries, the state's Christmas celebration is unique. The birth of Jesus Christ on December 25 each year sees a variety of customs and ceremonies. To begin with there is the Christmas Star, the Christmas tree, the Crib, the Christmas cake, presents, and of course, Father Christmas, who is the star attraction for children.

| | |
| --- | --- |
| | In cathedrals and churches, the nativity of Jesus is enacted through miniature models. Carols and songs developed from nativity plays are sung. Priests hold the Holy Mass in churches at midnight. Before the Mass begins, an image of the child Jesus is brought out by the priest, preceded by children holding lighted candles that are placed in the crib. Hymns are sung and crackers are burst to signify the coming of Jesus Christ into the world. Later in the day, there is a feast with delicacies. Cakes are made at homes along with traditional Kerala sweets making Christmas a traditional Kerala festival. |

Makaravilakku at Sabarimala

The annual

Sabarimala Makara Jyothi and Makaravilakku festiva

l attracts thousands of devotees to the Sabarimala AyyappaTemple in Kerala. All the television channels in Kerala and some in Tamil Nadu, Karnataka and Andhra Pradesh will be telecasting live the Sabarimala Makara Jyothi and Makara Vilakku on January 14, 2010 in the evening from 1700 hrs or early. But sadly there is no website on the internet exclusively doing the live streaming of Sabarimala Makara Jyothi and Makara Vilakku Online. But still there is an option to watch it online, if lady luck smiles.

Vishu
Vishu is the New Year of Malayalis – it is the astronomical or zodiac New Year in Kerala and is observed on the first day of the Malayalam month of 'medam.' In 2010, the date of Vishu is April 15. Historically the festival is closely associated with the agrarian economy of Kerala – a state is the southern part of India. The highlight of the festival is Vishukani, Vishukaineetam and Vishubhalam.
Idul-Fitr

Idul-Fitr, of late known by the misnomer 'Ramadan' is one of the two festivals of Islam. Ramadan is the ninth month of the lunar year. During this month the Muslims observe fast, giving up all kinds of food and drink during day time, and spend the major part of the night in devotion and prayer.