| | |
| --- | --- |
| | Kerala Wild Life Sanctuaries |
| | |
| --- | --- |
| | Kerala Eco Tourism Projects |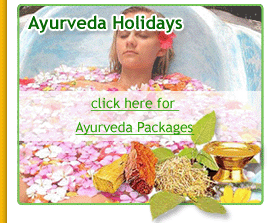 Silent Valley National Park
Location :
Located in the Kundali Hills of the Western Ghats, the Silent Valley National Park holds a valuable reserve of rare plants and herbs. The park is rich in its wildlife, and elephants, lion-tailed macaques and tigers are the most common denizens of this park. A visit to this park should be considered a lifetime experience, as this is the last representative virgin tract of tropical evergreen forests in India.

Attractions :
FLORA IN SILENT VALLEY- On the basis of altitude, one can divide the vegetation types in four different categories. The tropical evergreen forests comprise extensive dense forests along the hills and valleys. The sub tropical hill forests take the areas of higher altitude while the temperate forests are characterized by the unrelated evergreen species with a dense closed canopy. The grasslands are mainly limited to the higher slopes and hilltops in the eastern sector.

The vegetation of this park is tropical moist evergreen forest with the special status of Rain Forests. The main plants are teak, semal, amla, rosewood, and bamboo.
| | |
| --- | --- |
| | FAUNA IN SILENT VALLEY- The park has a strong fauna population with many of the endangered species residing here. Most commonly seen here are elephant, tiger, lion-tailed macaque, gaur, wild pig, panther and sambar. Some other species of wildlife have also been recorded here including 15 species of invertebrates, two fishes, and two amphibians. |
The park has a total of 26 species of mammals and 120 species of avifauna, many of them considered endangered. Apart from these, there are 11 species of snakes, 19 species of amphibians, and nine species of lizards in the park.