| | |
| --- | --- |
| | Kerala Wild Life Sanctuaries |
| | |
| --- | --- |
| | Kerala Eco Tourism Projects |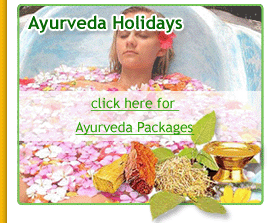 HOME STAY IN THEKKADY
Experience a home stay with a difference. Nestled in the back drop of the mighty western ghats in the cool confines of the Periyar hill ranges lies Ever Green Home Stays offering you an experience in home stay like never before. Ideally positioned in the midst of a cardamom plantation with a cool and serene ambiance and offering you a scenic view of the majestic surroundings.
Ever Green Home Stays is your perfect place to spend a few memorable moments. The home stays come with all comforts and modern day amenities and is specially designed to cater to the demands of families or groups etc.

CANNAN VALLEY HOME STAY
Canaan Valley Home Stay is a home away from home. Situated in the cool hills of the Western Ghats in Kerala, in the midst of plantations of tea, pepper, vanilla, coffee, Nutmeg, cinnamon, cloves and cardamom, it offers a unique stay for nature lovers.

The musical sounds of a variety of birds are a delight for bird lovers.The plantations offer a breathtaking view of sunrise and sunset.The beautiful view of the endless rolling tea garden, on the east and west end of the valley. You could wind up the day with a tender coconut drink, and dinner of Kerala cuisine and spice flavored honey.Ayurvedic massage of herbal oil done by Ayurvedic doctors.Watch the cultivation and harvest of organic vanilla, coffee, pepper, nutmeg, Cinnamon, cloves, and visit the cardamom processing unit.
MUNDEX HOME STAY
Mundax homestay Surrounded by the mesmeric beauty of meditative mountains, brilliant skies, whispering winds, inviting hikes, and healing waters, Mundax homestay retreat is a place to unwind, reflect and rejuvenate near Periyar Wildlife Sanctuary and Tiger Reserve, Thekkady and Pamba Biological Garden, Gavi.
Nestled in a scenic mountain location overlooking beautiful hills and valleys, the mundax homestay offers a tranquil and inspiring setting for retreat vacations, walks in nature, and charming views of the surrounding mountains.


Mundax Homestay Retreat offers a large and airy guestroom with an en-suite bathroom. Our luxuriously furnished and quality facilities enable you to relax in true style. It is private with modern conveniences and we assure you utmost privacy and discretion.
PARADISA PLANTATION RETREAT
On our passage through this world, some of us have the rare fortune of happening upon a place that strikes an instant chord of a place that strikes an instant chord of harmony within us. Such a place is Paradisa Plantation Retreat , an idyllic retreat in the Cardamom Hills of Kerala, set apart by its charm and grace. Paradisa Plantation Retreat has been crafted out of salvaged relics from the past which have been restored and transformed into a beautiful escape, which has successfully captured the essence of its history.

Great care has been taken not to disturb the lay of the land, thereby preserving the ecological structure of the area. The Retreat is a perfect union of creation and creativity

.

Paradisa Plantation Retreat exudes an ambience of quiet luxury. The rooms are tastefully decorated with invaluable antiques and contemporary artifacts.